Ecolean AB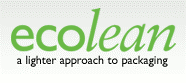 Lightweight packaging
Has become a heavyweight argument
Ecolean develop and manufacture packaging systems for the liquid food industry – packaging material, packaging, and filling machines.
Our answer to the global demand of a resource saving society is a lighter approach to packaging. By using a minimal amount of raw material we produce a truly lightweight package and thus reduce the environmental impact. Its weight alone saves resources. Our modern lightweight packaging is consumer convenience and environmental concern in one.
The typical Ecolean customer is a dairy or a beverage company although we see our customers in a wider perspective. Retail chains and consumers are just as important.
Ecolean is an international company with its headquarters in Sweden. It was founded in 1996 and has commercial activities in 30 countries, the largest markets being China and Russia. Ecolean employs 260 people, of which 160 are in Helsingborg in the south of Sweden.

Hemsida:
www.ecolean.com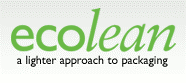 Ecolean utvecklar och tillverkar innovativa förpackningssystem för flytande livsmedel. Ecoleans moderna lättviktsförpackningar kombinerar konsumentvänlighet och miljöhänsyn i samma lösning. Ecolean är ett globalt företag med huvudkontor i Sverige. Företaget grundades 1996 och har verksamheter i mer...
22 maj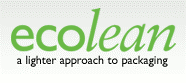 En viktig framgångsfaktor för Ecolean är att servicen av fyllmaskinslinjer för flytande livsmedel fungerar optimalt. Där spelar den globala försörjningen av reservdelar en viktig roll. När vår nuvarande Reservdelskoordinator kommer att gå vidare till nya uppgifter inom Ecolean söker vi en ersättare...
22 maj